Demonstration of Broadband-mode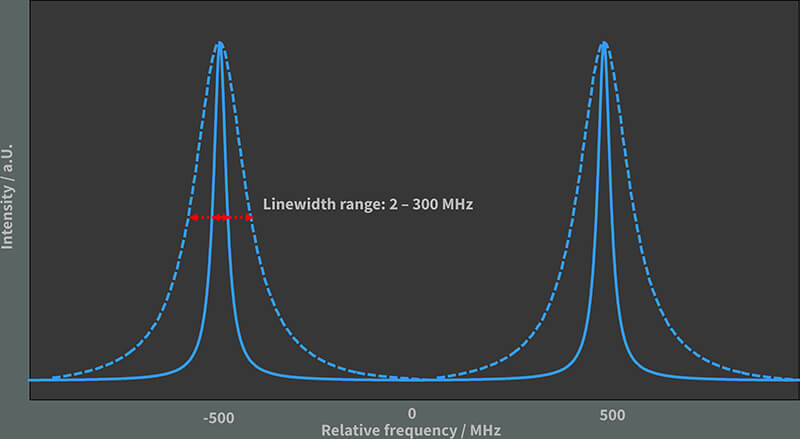 The acquisition in the broadband mode yields an intensity spectrum in the frequency domain with evenly separated spectral bands.
The linewidth is then given by the full width at half maximum (FWHM) of the curve (Lorentzian or Gaussian) fitted to the data. The linewidth range in broadband-mode is between 2 (blue line) and 300 MHz (dashed line).
Demonstration of Frequency Noise Spectrum Evaluation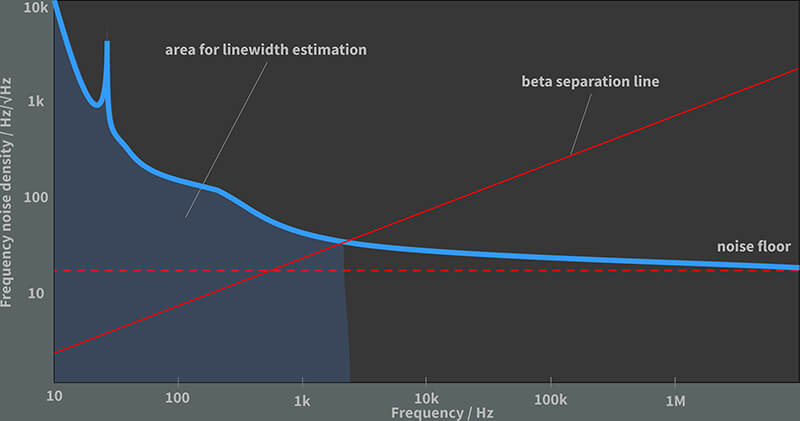 A Fourier analysis of recorded time-domain laser frequency deviation signals yields a frequency noise density plot in the frequency domain (blue line) with 1/f-noise, characteristic noise peaks and a white noise floor.
According to the β-separation method 1), the effective linewidth is proportional to the area of the frequency noise (blue) above the β-separation line (red line). The intrinsic linewidth is given by the noise floor level (in Hz2/Hz) times π (rule of thumb).
1) Di Domenico, et al., Applied Optics 49, issue 25, 4801 – 4807, 2010