Analyzing Narrow- and Broadband Lasers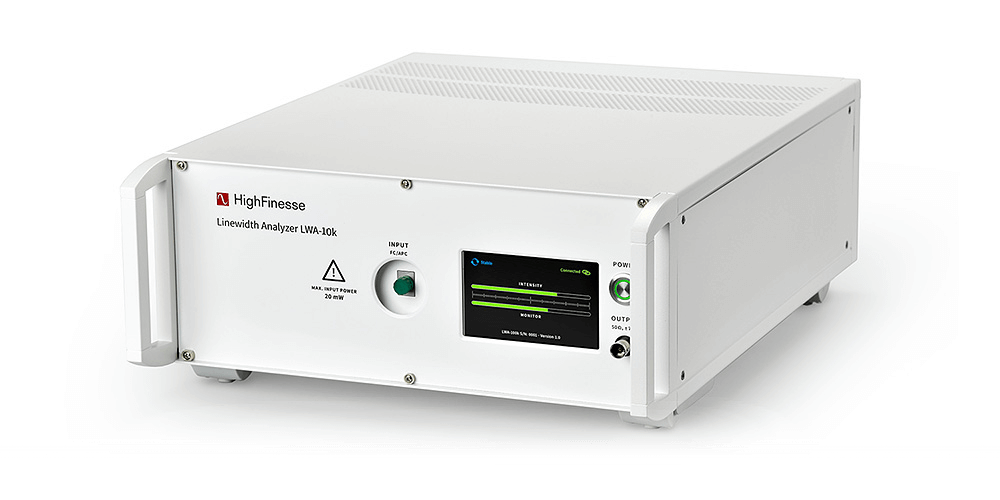 HighFinesse LWA-10k series
The 10k models cover broad wavelength ranges and can be used to analyze narrow- and broadband laser sources within the NIR. Analysis tools like time resolved frequency deviations charts, frequency noise density spectra and lineshape representation enable detailed laser noise analysis.

HighFinesse LWA-1k series
The 1k models are ultimate high-end optical instruments engineered to analyze and control the frequency noise and lineshape of ultra-narrow lasers. Additionally these instruments offer the option to investigate the relative intensity noise of the laser light source with very high resolution and sensitivity.